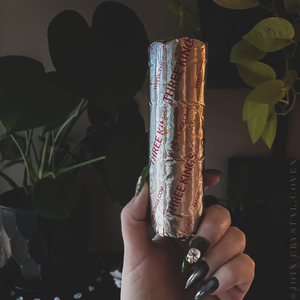 Three Kings Charcoal - Pack of 10
Three Kings Quicklite Charcoals in a 10 sleeve pack. These are the larger, 40mm size.
Hot coals should be only handled with tongs, which you can purchase here.
Always use caution when using fire. Never leave a burning charcoal unattended. Alway smudge in/over a fireproof container. Never light near children or pets. Place on a stable and out of the way/reach surface.
All sales are final and greatly appreciated. Magic is as magic does.